You might not think about the wall around your sink or stove, but you'll certainly notice if you choose a bad kitchen backsplash. Backsplashes are as visual as they are functional, so selecting an attractive backsplash that will match the rest of your kitchen and your personal style is very important in the kitchen renovation process. Just like countertops and floors, backsplashes can come in many different styles and materials. Consider which of these common kitchen backsplash materials will reflect the vision you have in mind for your kitchen: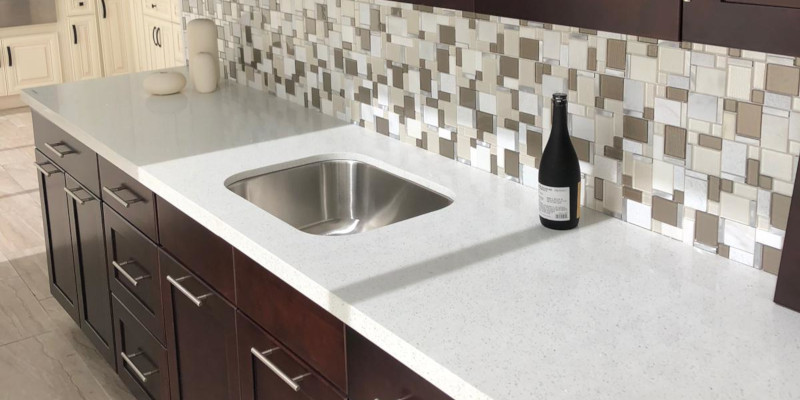 Stone: A stone backsplash is probably one of the easiest ways to make your backsplash look unique. You have the option to select from a wide variety of stones, such as marble, granite, and travertine. Within each kind of stone is a range of distinct looks that offer many opportunities for you to find the exact look you're seeking.
Glass: This kind of backsplash is an excellent choice for brightening your kitchen. With its reflective nature and long-lasting color, a glass backsplash will leave you satisfied for a long time.
Ceramic/porcelain: As the most versatile of backsplash options, ceramic and porcelain tiles are able to be uniquely transformed to fit the style or pattern you desire. These tiles can come in different colors, finishes, and shapes.
Thermoplastic: While metal is another option that isn't discussed here, thermoplastic allows you to achieve a "metal" look that is much less expensive. Thermoplastic can achieve a more expensive appearance and is easy to maintain.
A good kitchen backsplash can really bring your kitchen together. Call us at The Gallery of Stone to work on your backsplash today!