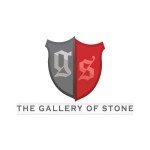 Backsplashes started out as practical conveniences; easy-to-clean surfaces that protected kitchen walls, especially those behind the prep area, the sink and the cook top. But it didn't take long for homeowners and designers of dream kitchens to realize that a distinctive backsplash can create a great look.
You can add real flair with relatively little fuss because installing a kitchen backsplash is something that can be done without disturbing other features in the room.
When it comes to backsplashes, there are no governing rules. Besides choosing a material – or materials – you need to decide how long the 'run' should be. Wrapping a kitchen backsplash around the whole room gives an illusion of continuity, which can make a small space seem bigger.
Because a backsplash bridges the cabinets and counter, select a color and material that will work with those elements. Variations or complementary colors on the principal color create a traditional look. Add some contrast to liven up the room – maybe cherry cabinets with a stainless steel kitchen backsplash, or a checkerboard of light and dark tiles. Also consider texture. Shiny, slick surfaces emphasize elegance, while rough textures add a casual flavor.
If you need reliable bathroom or kitchen remodelers in the Orlando / Clermont area of Florida, contact us at The Gallery of Stone. We're also a direct granite fabricator.