When you decide to get brand new granite countertops installed, you have several options on how to go about it. You can buy from a granite distributor and then wait for a fabricator, and finally hire an installer to finish the job. Or you can work with a company like us at The Gallery of Stone who specializes in granite fabrication instead. Here are a few reasons why this may be the better option.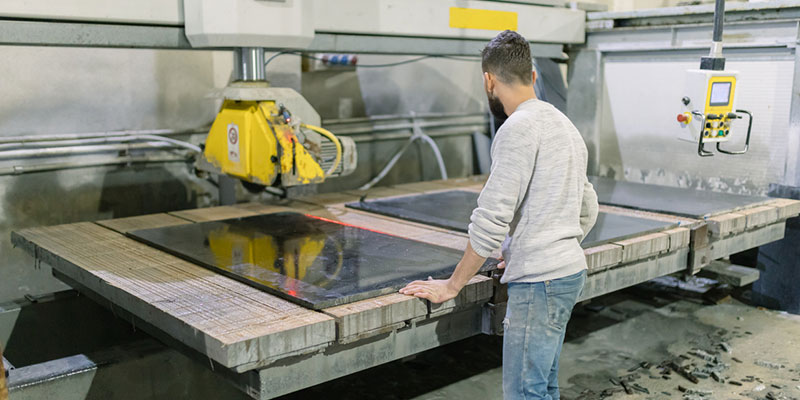 All-in-one services: The best thing about a company like us that specializes in granite fabrication is our all-in-one service. We specialize in fabrication, but we also have a wide variety of granite slabs in stock and can even install it for you. That way, you only have to work with one business instead of waiting on three separate companies.
The right equipment: Because we specialize in granite fabrication, we also have specialized equipment to get the job done right. We have saws and studded metal blades to get clean cuts and smooth edges. You can trust that we will use only the finest equipment to give you the best possible products.
Less waiting and lower prices: Working with a company that specializes in granite fabrication also means that there will be a shorter waiting period and lower prices. This is because it's all done in the same warehouse, between storing the granite, cutting and preparing the granite, and then sending it out to be installed. You don't have to wait on a middleman. That also means more affordable pricing for your products and services.
There are plenty of reasons why you should work with a company that specializes in granite fabrication for your granite countertops. You can give us a call if you'd like to learn more.