With pleasant and warm temperatures all year round, Clermont, Florida is one of the best places to look into outdoor kitchens. When you're entertaining guests, the kitchen area inside your home can get crowded. What's the solution? Move outside! Whether you're barbecuing or lounging around with appetizers, an outdoor kitchen can significantly improve your home.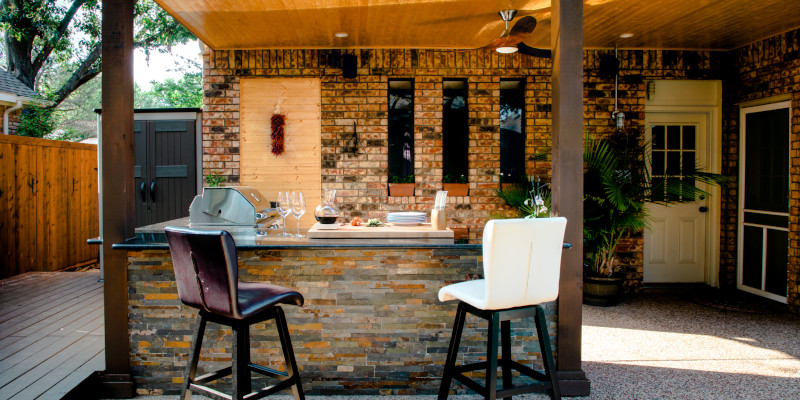 Increased value: Technically, if a home has an outdoor kitchen, that means it has two kitchens. This alone will increase the value of your home, not to mention the added value from all the appliances and renovations that you put into creating your outdoor kitchen. You'll be able to enjoy your outdoor kitchen, and then if you decide to sell your home, you'll benefit from the return on investment.
Additional space: Another reason an outdoor kitchen can increase property value is because it's basically an additional room to your home. You can add a patio and couches, thus bringing the comfort of your home to the backyard.
Lower utility costs: A hot kitchen means an increase of air conditioning. When you're cooking outside, though, with your grill, fire pit, stove, or oven, your utility bill will lower because the air conditioning won't be working extra hard to cool you off outside.
Promote at-home eating: While you still might eat out from time to time, cooking at home is much more fun when you can do it in your outdoor kitchen. Your newly designed patio might just be too tempting to go out to a restaurant, resulting in a meal that is equally delicious, but probably healthier, and cooked in your home.
Give us a call at The Gallery of Stone to get started on your outdoor kitchen today!