For many homeowners, their bathroom is their sanctuary. It's their place to unwind from a long day or to get ready in peace. For others, the space serves a more functional purpose. No matter how you view your bathroom, creating your dream bathroom is a high priority.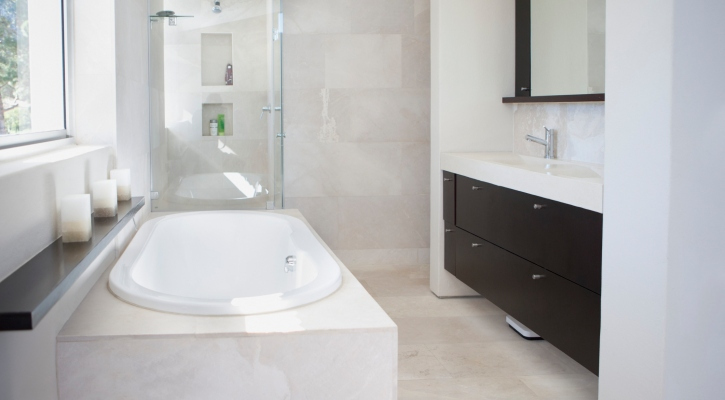 Before diving into selecting your bathroom fixtures, consult a designer to help you create the most efficient layout. Those areas are set unless you plan on knocking out walls and replumbing drains to make your dream bathrooms a reality. The most efficient way to lay out a bathroom is to have your sink, shower, and toilet all on one wall. However, this doesn't leave a whole lot of room for creativity. That's where a two-wall layout comes in handy. The tub and shower can be on one wall, while the sink and toilet are on the other. Of course, tackling a three-wall design is the ultimate dream bathroom design, but executing it can be complex.
Working with a bathroom remodeler like our team at The Gallery of Stone can simplify the process and help you avoid errors. Our team will also eliminate any wasted space. Your dream bathroom needs plenty of counter space and storage, which is where the bathroom sink and cabinets come into play. Ensure you have enough space for your essentials to live in your bathroom. Lighting is another important feature. Lights around the mirrors and accent lighting set the tone of the room. Add a spa shower, soaking tub, or both to round out your dream bathroom oasis.