The fact is that most of us spend a lot of time in our kitchens. We make meals, eat meals, sit around the table and talk with loved ones, and a lot of times we work on projects or homework in the kitchen. Since we tend to spend a lot of time in the kitchen, it is important that this space is functional and that the space we have is completely useable. If you feel like there is a lot of wasted space in your kitchen, or even if there is not enough cupboard space or storage space, you can redesign your kitchen to make better use of the space you do have.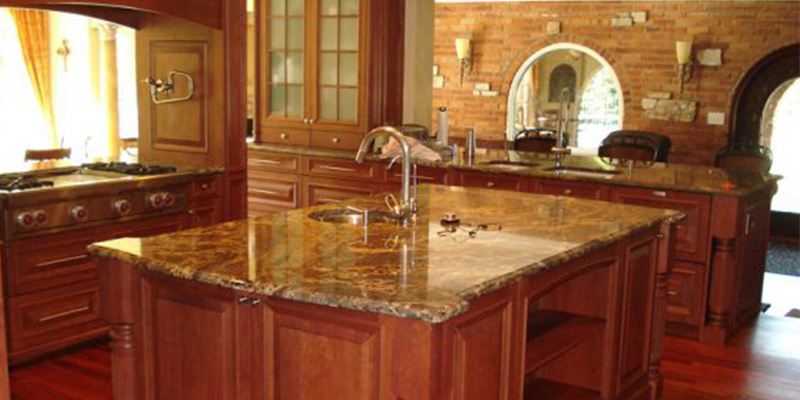 Kitchen design does not make your kitchen any bigger; it can just take the space you have and make it flow better. New kitchen cabinets can be designed to hold more and create more storage space. Your cabinets can go all the way to the ceiling, creating an entire extra shelf of cabinet space in every cabinet. You can also add a kitchen island to give you more storage and also more seating at the bar. Plumbing can also be moved to give you more options.
Kitchen design can also be all about style and design preferences. You can transform your kitchen to create a beautiful and fun space. Have you been dreaming about beautiful new countertops or a gorgeous new backsplash? You can get all that and more with a new kitchen design.
If you are interested in learning more about kitchen design, contact us today at The Gallery of Stone. We can help you create the perfect kitchen design for your home that will be both functional and beautiful.