Hiring a contractor to do remodeling services in your home can be a daunting task, and while you may be tempted to hire the first company that pops up in your internet search, there are several reasons why that may not be the best option. Take the time and do your research to ensure that you will have a quality remodel at a price you can afford.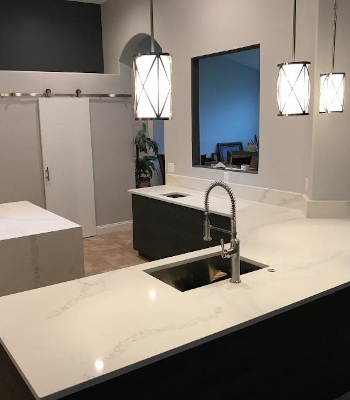 Interview Multiple Candidates. Nothing helps as much to narrow down the field than meeting potential remodeling contractors face to face. Be sure to ask enough questions to get a feel for the candidate's experience and professionalism. Once you have asked all the pertinent questions, go with your gut. You are going to be spending quite a bit of time working with this person, and you want to be sure that you can communicate effectively.
Get Three Quotes. Be sure to get at least three estimates on the cost that very clearly lay out the price of materials and labor as well as a detailed timeframe. Selecting the lowest bid is not always the best choice because experience, materials and quality of workmanship are all important, and you want to be a satisfied customer in the end.
Get It in Writing. Once you have selected a contractor, be sure to get all of the details of the remodel in writing. This not only helps to ensure that both parties understand what is to be done, but also protects you in the case of a dispute.
Referrals. Perusing company websites can be helpful when choosing remodeling services, but referrals from friends and neighbors who have actually had work done with the company is an even safer bet.
Licensed and Insured. Making sure the contractor you hire is licensed and insured is important in order to protect yourself in the case that someone gets injured or damage to your home occurs during the remodel. Don't be afraid to ask to see proper documentation of licenses and insurance.
If you are in need of remodeling services, please don't hesitate to give us a call at The Gallery of Stone today!