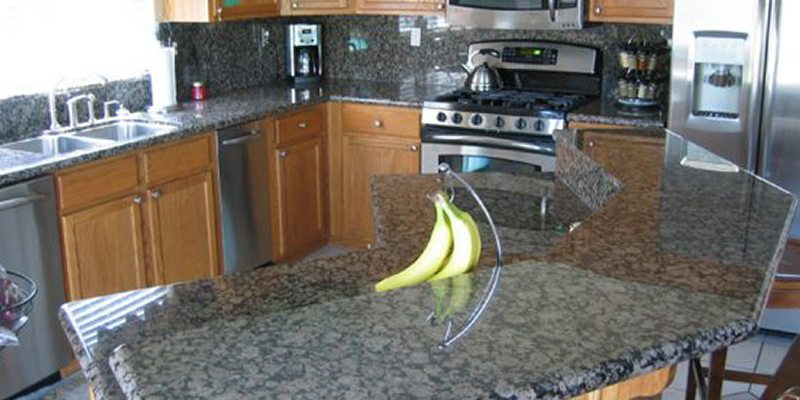 With so many kitchen design styles gravitating to light and bright colors, such as white cabinetry and countertops, it has made some people feel a bit distressed because they really do love the look of natural wood. So, what's a person to do? It might surprise you just how modern your new kitchen can look with one other option – black/gray granite or quartz countertops and a light wood shade for the cabinetry. This color combination works well for a number of reasons.
First, even though the countertops are darker, this shade goes really well with stainless steel appliances, even the slate steel finish that is so popular now. This can trick the eye into seeing the lighter gray shades more than the darker shades. You'll also love how clean the counters look, even when they aren't.
Second, the woodwork creates a nice contrast against the black/gray coloring of the countertops and contrast is a very modern touch. A light wood is preferable over a darker one and you can keep the kitchen design light with a light-colored floor.
Here at The Gallery of Stone, we have seen first-hand how amazing this color combination looks. It has a very modern appearance that will boost your property's value and make it a joy to be in your kitchen. It might even bring out the chef in everyone, making for some wonderful family time. We have been serving the Clermont-Orlando, Florida area with more than 10 years of experience as direct granite fabricators. You can be assured that your granite countertops will look great and we'll even come back in 8 to 10 years and re-seal them for you. Contact us today to learn more and get other great ideas for your kitchen design project.