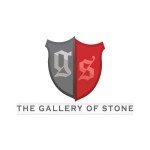 Relaxing outdoors, enjoying barbecues with friends and family is a long-standing tradition in summer. Guests settle back while the chef rushes in and out of the house, preparing ingredients and bringing everything outside to cook. Well, that was how al fresco home dining used to work.
Now, home cooks want more than picnic tables, coals and burgers. They want outdoor kitchens with all the conveniences of indoor ones, plus a beautiful setting where their guests can sit and relax. And the more personalized, the better.
To the less lavish minded, outdoor kitchens mean a small seating and dining area, with a basic barbecue. But for those with a 'go big or go home' attitude, this is just the beginning. Outdoor connoisseurs are making their backyards into full-blown entertainment and living spaces with the kitchen being the focal point.
You can include a refrigerator in the kitchen design, which can be brought inside during the winter, as well as a sink with cold and hot running water, which, when temperatures drop, can be shut off through your home's system. Other items include a deep fryer, icemaker and wine cooler, all of which help to bring the full kitchen experience outside.
To make outdoor kitchens usable well into the fall, consider adding heaters, a fire pit or fireplace. Also, extra lighting will allow you to entertain into the wee hours.
If you need reliable bathroom or kitchen remodelers in the Orlando / Clermont area of Florida, contact us at The Gallery of Stone. We're also a direct granite fabricator.