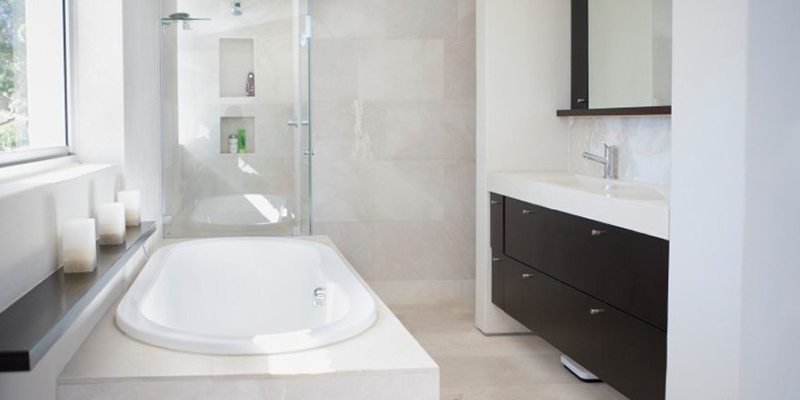 Some people use the kitchen every day, others don't. Some have a formal living or dining room that rarely gets used. However, there is one room that everyone uses multiple times a day – the bathroom. It stands to reason that you might want a bathroom that makes you feel like you're in the lap of luxury. You may want an oasis to retreat to after a long day. One of the most luxurious materials to use in bathroom design if this is your goal is marble. Marble can be used for countertops, flooring and the walls, so you can create a luxurious, elegant room you can be proud of.
Marble has many variations with different veining and swirls to give you a one-of-a-kind bathroom design. Most think of marble as white-based, but there are actually a few different colors available. In addition to its amazing appearance, marble is more durable than most other materials. As long as you take care of the annual resealing and take care to clean it properly, it will give you years of service.
Here at The Gallery of Stone, our marble countertops are superior in quality and we have the variety that will enable you to choose what best appeals to you. We are happy to answer your questions about the advantages and disadvantages of marble for your bathroom design and if you should decide to go with granite or quartz, we can help you with that, too. Your bathroom renovation will be in good hands when you turn to us for your project.