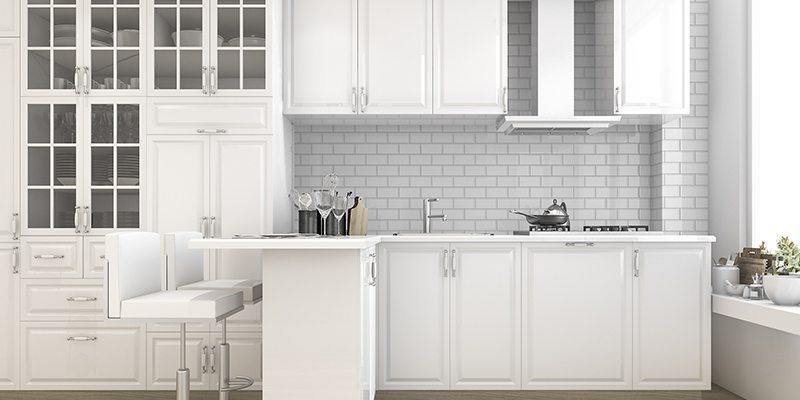 The kitchen is often the heart of the home. It is where families gather to cook, eat, and spend time together. Kitchens must also be a useful space. They must have space for storage and appliances that are necessary for daily activities. This is one of the reasons homeowners covet large kitchens. However, what do you do when your kitchen space is small?
There are many kitchen renovation solutions to optimize small spaces. Here are a few ideas to help you complete your kitchen renovation when your space is limited.
Highlight the Windows: Rooms with bright lighting may feel bigger. This is especially true if the lighting is natural. When you renovate your kitchen, make sure to maximize the light from your windows to keep that bright light coming into your kitchen.
Choose Light Colors: Using light paint and cabinet colors can also help your kitchen renovation make your kitchen feel more spacious.
Choose a Narrow Island: Kitchen islands are a coveted item for any kitchen renovation. However, it is difficult to put an island in a small space. You may think about choosing a narrow island, or event an island on wheels. A removable island that you could bring out for counter space and store in another area when you are not using it is a creative solution to this problem.
Choose the Right Cabinets: When storage space is limited, it is important to look carefully at your kitchen cabinets to make sure you maximize your storage space.
There are many options to help your small kitchen feel like a larger space. You can get more kitchen ideas by talking with one of our professional staff members. We would love to help you make the most of your small kitchen when you choose to renovate your space!