It's time to remodel your kitchen. You might have a general idea of what you like and how you want to incorporate your personal style into your kitchen. Having a kitchen that is beautiful and inviting is so important, but just as important is a kitchen that functions well and makes cooking, baking, and entertaining a breeze.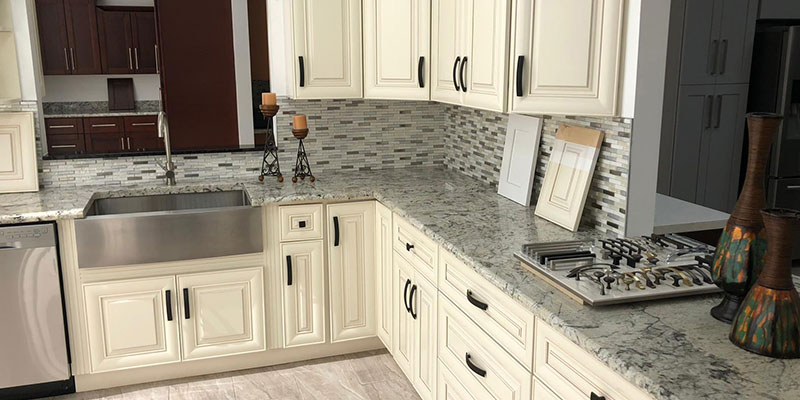 Cookie-cutter kitchen cabinets are fine for basic kitchen function, but if you plan to use your kitchen a lot, you may want to consider some cabinet designs that offer unique storage options.
First of all, when it comes to optimal kitchen organization, drawers are a lifesaver. You're at the end of a long day and ready to cook dinner for the family. The last thing you want to do is get down on your hands and knees and go rummaging in the back of a lower cabinet to find the pot, pan, or tool you need. Deep, sturdy drawers allow you to store pots and pans while having easy access when you need them. Mixing bowls, serving bowls, and casserole dishes can all be organized in deep drawers and pulled out for easy access without breaking your back.
Many people don't like having a lot of clutter on their countertops, especially if you plan on installing beautiful new granite or quartz countertops! A corner kitchen cabinet that has doors that open on both sides is an ideal solution for storing a coffee maker and a stand mixer. This is sometimes called a "baking garage". You could even store containers of flour and sugar beside your mixer, so they're right at your fingertips when you're ready to bake.
Shallow drawers with dividers are the perfect solution to organizing all those kitchen tools, like spatulas, peelers, slotted spoons, measuring spoons, and more! Some drawers are specifically designed for storing knives.
Another great kitchen cabinet idea is one that pulls out with slots for flat items like baking sheets and cutting boards. No more pulling the cutting board you need out from under a tower of boards and baking sheets!
At The Gallery of Stone, we have a vast selection of kitchen cabinets designed with function and beauty in mind. We would love to sit down with you and talk through how you use your kitchen, so we can come up with solutions that work for you!