Are you ready to update your bathroom? You've probably been dreaming about what the space could be and pouring over design magazines and Pinterest boards. When it comes to bathroom remodeling, you really want to create a soothing, restful atmosphere that also functions well and makes good use of the space you have.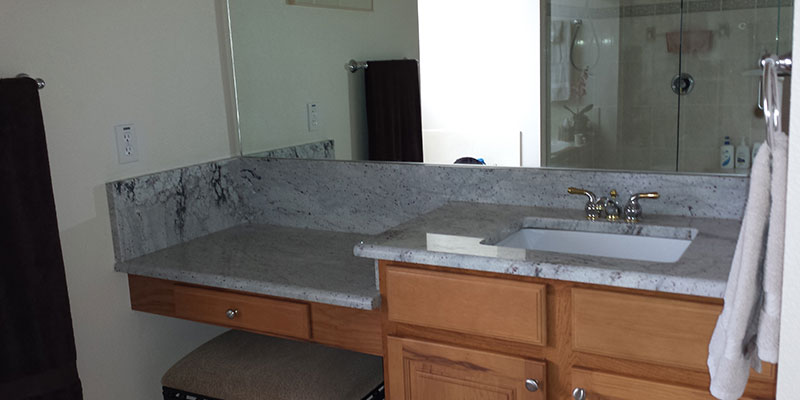 First of all, consider your space for bathroom remodeling. If it's small, you'll probably want to consider some space-saving cabinet and storage options. Perhaps you don't have a lot of counter space. If this is the case, consider built-in features like outlets inside drawers for curling irons or hair dryers. Lots of deep drawers provide maximum storage and organization options. A stand-up shower can be relaxing and spa-like with the right shower head (consider a rainfall design), glass door, and beautiful tile work
Maybe you have a larger space that will house your dream bathroom. Decide what style you want, whether you prefer traditional, modern, farmhouse, or spa-like. At The Gallery of Stone, we can help you turn your dream bathroom into a reality. We will work with you to incorporate your unique style, and we can suggest innovative design ideas for the ultimate functionality. Perhaps you've had your eye on a spa tub or a massive shower complete with seating and a rainfall shower head. Consider adding gorgeous and durable granite or quartz countertops. Flooring options have come a very long way from basic tile. Waterproof and non-slip options now come in a wide variety of designs and styles. Light and airy colors work well in bathrooms to give you that peaceful, relaxing vibe you're looking for.
Whatever your style or whatever your needs, we are here to help! Give us a call today and let us walk you step by step through the bathroom remodeling process. What may seem like a daunting task can be fun and easy with the right people helping you! Let's move you out of the dreaming stage and into the planning and doing stage!