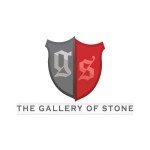 If you've put off choosing a bathroom remodeling contractor because you're scared of finding the wrong one, here are some signs to help you conquer those fears and move ahead with confidence.
Not afraid to put costs in writing. While a handshake is still considered a trusted agreement, a reputable contractor will put his promises and rates in writing. See whether he costs hourly or by the job and if any circumstances will change those rates. Be wary of the bathroom remodeling contractor who bids before seeing with his own eyes what's involved.
Doesn't make you wait for him, or wonder where he is. In an industry where better-late-than-never applies too often, someone who arrives when promised is a very good sign. Being on time for a casual meeting is just as important as beginning and completing the job on time. Delays can happen, but a reliable contractor will call if he has an emergency or he's stuck in traffic. Once work on your dream bathroom begins, he should display the same professionalism as before you hired him.
Your home is treated with respect. Your home is a jobsite to a contractor, but it's your castle. Often the line between the two becomes blurred. A good bathroom remodeling contractor and his crew won't use foul language, park on the lawn, track dirt everywhere, or bring food into your home.
If you need reliable bathroom or kitchen remodelers in the Orlando / Clermont area of Florida, contact us at The Gallery of Stone. We're also a direct granite fabricator.