There's no reason why you shouldn't love the look of one of the most-frequented rooms in your home. From cooking to eating to socializing, the kitchen is well-used and should reflect your personal taste and style. Looking into kitchen renovations can seem like a daunting task, but it's not as difficult as you might think. Here are three ideas to help you get started with transforming your kitchen: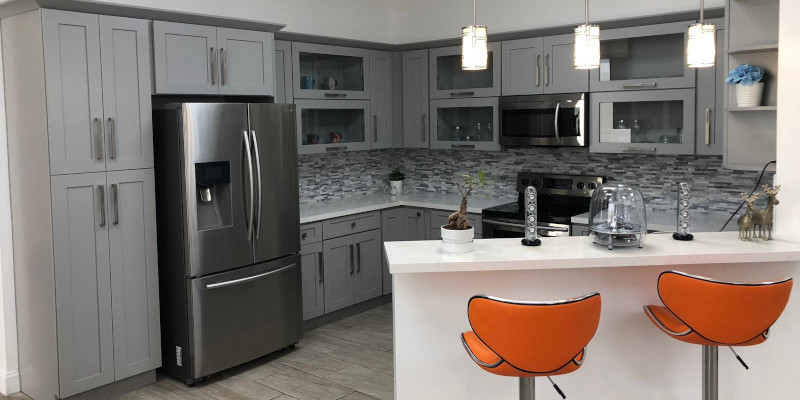 Countertops: One of the boldest kitchen renovations that you can make is choosing a new countertop. If you're looking to upgrade from your old laminate countertops, you can transform your kitchen by selecting a unique and stunning stone like marble or granite. There are enough colors and designs to exceed your expectations.
Cabinets: From doors to drawers to handles to color, there are endless possibilities with how you can transform your kitchen cabinets. Cabinets are another big focal point in the kitchen, so replacing your old cabinets with new styles or even just painting them a different color can brighten and accentuate your kitchen.
Flooring: You might not think that the floor gets much attention from anything but your feet, but flooring can actually make all the difference. Kitchen renovations are often complete after a new floor is chosen and installed. While hardwood is probably the most common kitchen floor, there are a range of styles and types of wood to suit your tastes.
Turn your dream kitchen into a reality by calling us at The Gallery of Stone today!